Since there is some renewed interest here....
This is my Col. Wilma Deering uniform as seen in seasons 1 and 2. The blue trim was added for the second season, probably to match her 'flight attendant' uniform in the same season.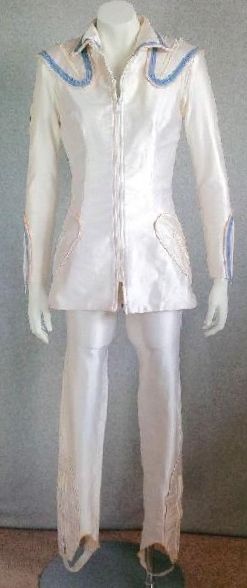 It has 'E Gray' written inside the shoulder.
Enjoy!