First let me introduce myself,
I am Darth-Malevelus, a 501st Legion SL (AKA Darth-Vader) and I grew up with the love of Sci-Fi and battle star galactica. I just happened upon your site here whilst looking for info on the BSG Centurion costume. But I have something revolutionary in the costuming world to share, so without further Adoo,..
I have been looking around the net for information on various costumes, and any references, and programs to help us in the 501st, and costuming world.
A look in the Halo 3 costuming clubs, and I found a pretty trick lil program called pepakura.
Pepakura takes any 3d model 3MB and less in size and will convert them into a flat layout for you. This then can be printed up on paper or card stock and will make you a fully accurate to (you set the scale in the settings to your height) scale costume. You then can cut out the paper, or sintra , what ever you have printed this out on into a costume, even the helmets, and weapons can be done. and now your talking UBER ACCURATE!!! Provided the 3D model is all model, and not the texture (AKA paint) showing model detail. Othrwise those detail will have to be added.
Heres an example of someones else work thus far on the Halo 2 Helmet This all took less than 8 hours he said from start to where it sits now in these photos, this includes the chest / back armor its sitting on.
Front: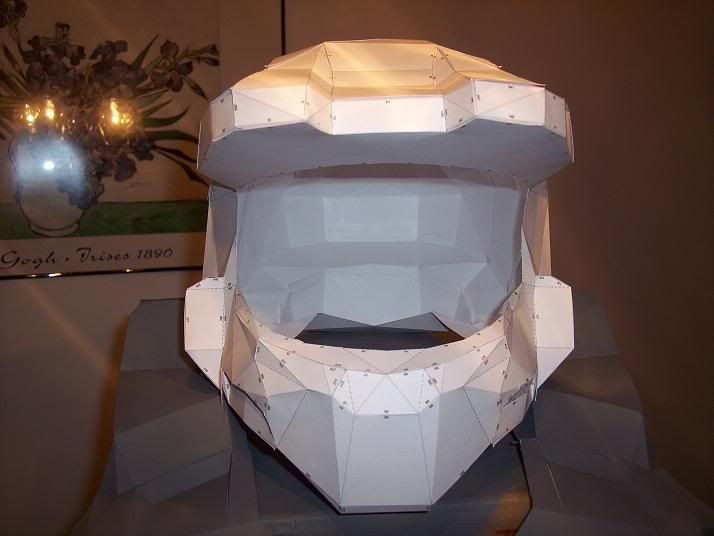 Front / Side:
Side: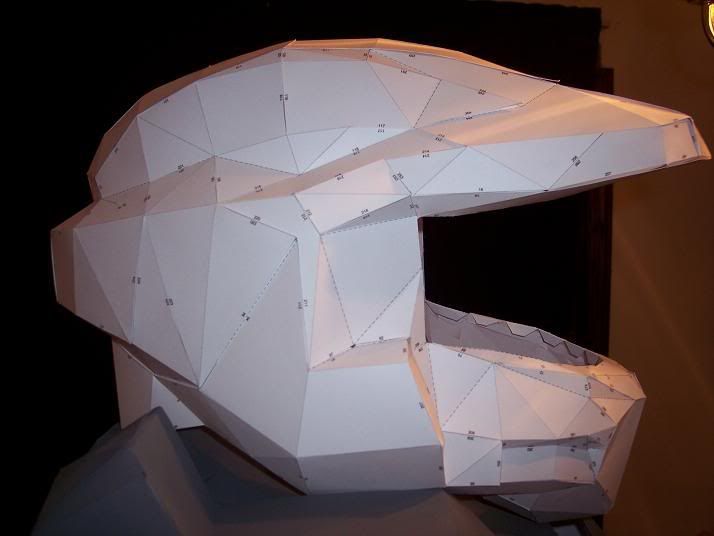 Back / Side:
and once everything is done, it could look like this
Heres the link
http://www.tamasoft.co.jp/pepakura-en/
There are plenty of 3d model grabbing programs out there as well, to basically rip out the 3d models of the characters we want to use. Say like Revan, or Nihilus from Kotor 2, or say a clone trooper from Battle front 2. Theres even a link on the site for a free 3d model ripping program as well.
I see this as an excellent resource for us in the costuming community!!!
Heres a link to a site where some BSG models can be found,
http://www.scifi3d.com/list.asp?intGenr ... ntCatID=13
And a large 3d modeling site
http://www.turbosquid.com
Tell me what you think!
DM