Ok. So here I was sitting over at the RPF looking for the next thing im going to make with pepakura, When I got a notion in my head to build something beloved from my childhood. Something awesome. Something Chrome!! Yup you guessed it a cylon centurion helmet. SO of I went to the interwebs and with a little applied google-fu I quickly discovered that there was a limited selection available to me. and while bazookajo has some seriously awesome files out there, the method used is just not my thing. to cutt a long story short ( and to stop folks dying of old age from reading all this blurb) I downloaded a copy of blender and got busy.
Now being a NON 3d modeller I found it pretty quick to pick up and thanks to repetition easy to learn. and within a week or so I had the results listed below.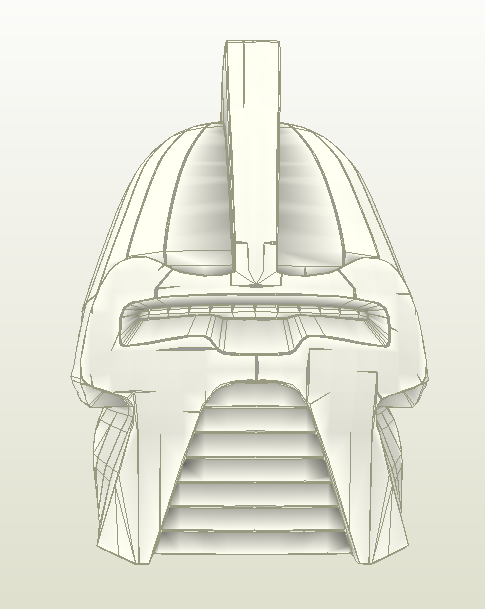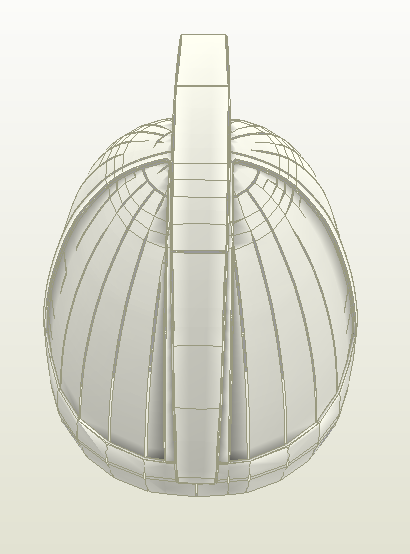 Now its not 100% perfect. And im not looking for 100% perfect that would be insane and drive me around the bend. It is not currently scaled, so the size measurements might be off But I feel I have already exhausted my reference images and Im lokoing for a trained eye to point out where It might be noticeably incorrect.
Once this was complete I decided to give it a play mate so to speak. and what better to go with a Cylon Centurion than a Colonial Viper Pilot Helmet to have a trophy. And here are the resulting images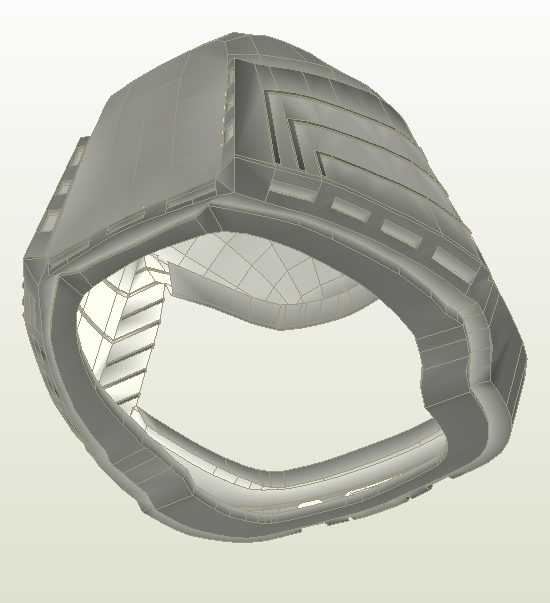 Again I know its not perfect and again Im not looking for perfection in the base file. Once its been unfolded and built Then it can be made perfect. After all a little Resin and Bondo go along way. But for now Im looking for a trained eye to point out glaring issues. (yes all 3 images are from differing stages of the build so they are missing bits.) but the First one is the most upto date one.
Word on the webs is that you folks know your stuff and here would be a good place to start to get info about this project. Once finished I (if I still have my sanity) plan on putting the rest of the Cylon Centurion together but for now Im just working on the Helmets/lids.
Thank you for your patience during this Ramble and I look forward to reading any input anyone can give me.
Regards
Xaosbringer:
Sitting in the Dark corner of your mind snacking on the crunchy bits.