Thanks! Yes... I've been STARING at model parts for hours each night for weeks now... to I.D. all these wacky bits

(I even had a dream about parts one night --- I've O.D.'d on daggit!)
The G80 on Muffit had that sprue for sure.
So cool how you crafted the antenna top/tip to restore the original screen used Muffit to full glory! *bows down*
I I.D.'d Muffy's 1978 "nose" - below is the info: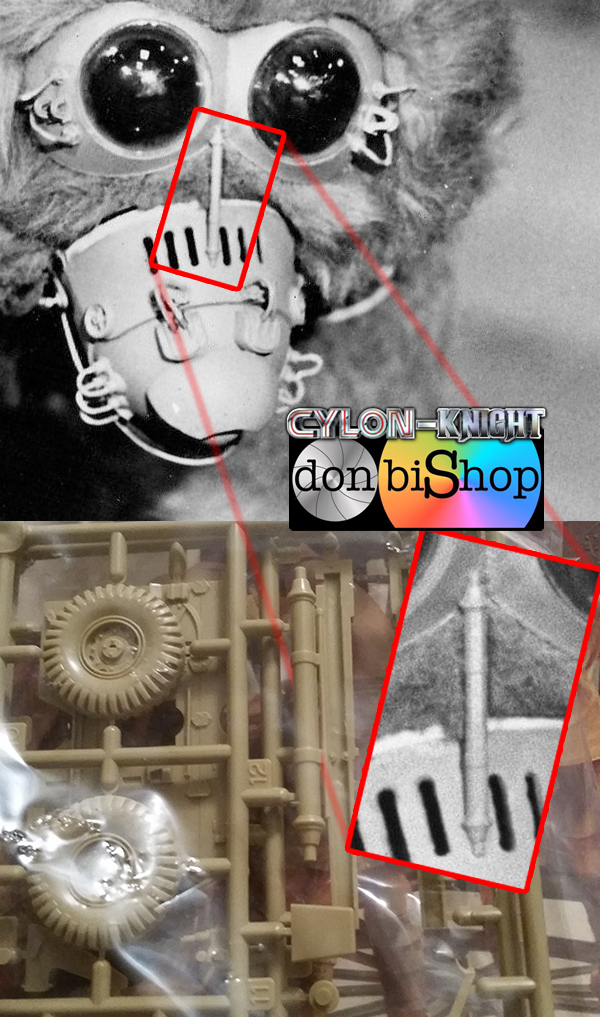 Part Y-12
From either:
Tamiya 1/35 British 25pdr Field Gun
or
Tamiya 1/35 Quad Gun Tractor & 25Pdr British Field Gun
The Tractor and Field Gun come together and separate.
...we found out the hard (and more expensive way) buying two kits... D'OH!