Just got back a couple of weeks ago from DC down in Atlanta.
Me & John Barrowman aka Captain Jack of Torchwood..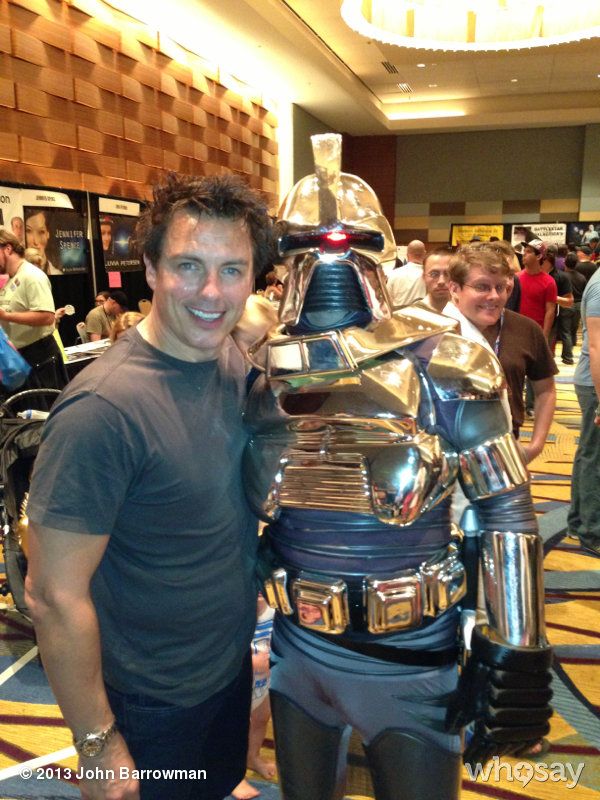 Also Janina Gavankar (True Blood & Arrow) took a Vine video of me..
https://vine.co/v/h5MT01gP6Ah
Me and CylonJon marched in the parade as well with the Colonial Fleet group.. I am still looking for pics, and will post as I find them..
One other cool thing was when Janina saw me walking around the walk of fame and took the video Manu Bennett (Crixus) and Liam McEntyre (Spartacus) saw me walking around at the same time and wanted to get their picture with me as well, but their autograph lines were too long and they couldn't take the time. I did however get their autographs and pictures with them while wearing my "You're Next" Fox costume..