The reception from BSG fans about Blood and Chrome seemed very lukewarm, and I really don't understand why.
When taken on its own, I think it is pretty good. When you view this as just one episode in a series of (should have happened)episodes, it becomes even better. I mean, how many series have weak episodes, but the overall series was good? From this vantage point, I found B&C to be a good show.
This is my Captain Diaz uniform from Blood and Chrome. For those that have not seen it, he is the guy that assigns young Adama the Raptor to pilot.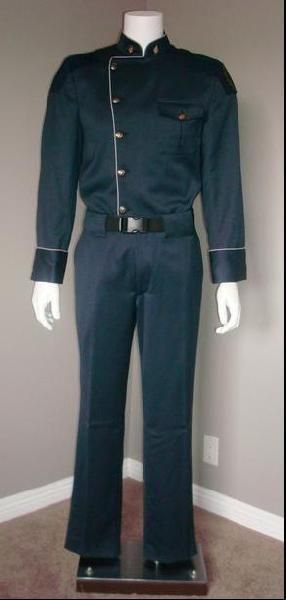 This one came pretty complete with belt, tanks, and rank pins all screen used by the character.
Just showin' some love.