Here is another cool costume from Blood and Chrome.... The Osiris XO.
This is the only set of duty blues made for the Battlestar Osiris and they never made it onto the screen (kinda). The pants were worn on screen, but the jacket was not. I have the original rank pins for it as well, but forgot to put them on the costume when I took the pictures.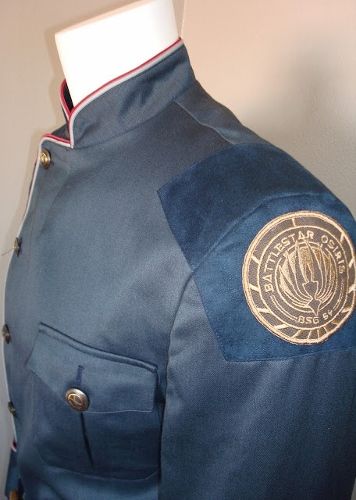 I think this one is cool because of it's rarity.
Enjoy!