So... a box shows up at my house?
Look who was in it... Can you guess?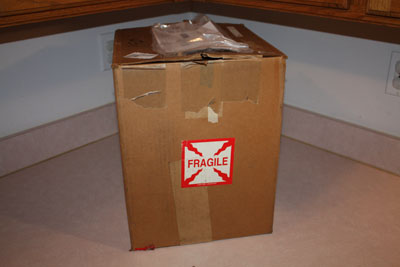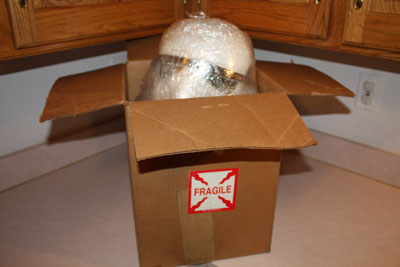 How about now...

WHOOOO!!! TK ME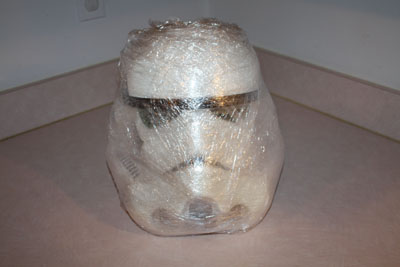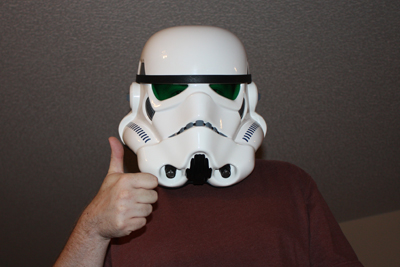 Two million +3 thank yous to my pal Sean! A fellow evil Cylon who's got a heart of gold.
The helmet is wonderful!
!!!!
So I need to show off this awesomeness...
Found a paper towel holder. That will be a great stand with just a little mod...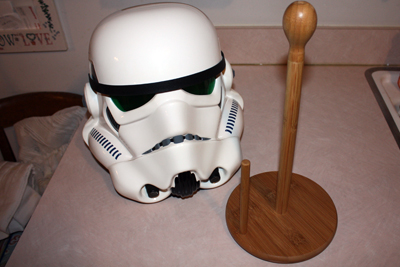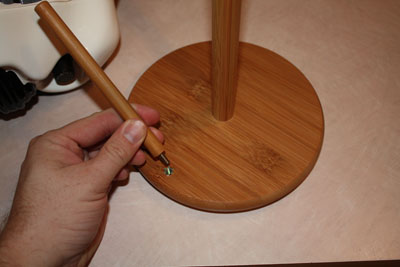 Now... You can go about your business.
Move along... move along.