Hello fellow Cylons!
Look what Mrs. Cylon-Knight got Mr. Cylon-Knight


I now have my own Studio Scale Moebius Raider - whooo!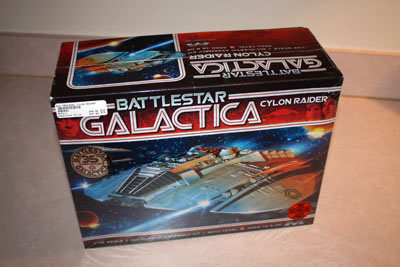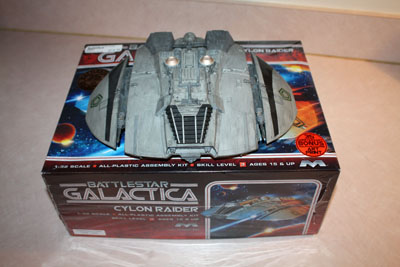 The Monogram model on top of the HUGE box for this kit. You could fit two, maybe three completed Monograms inside the box.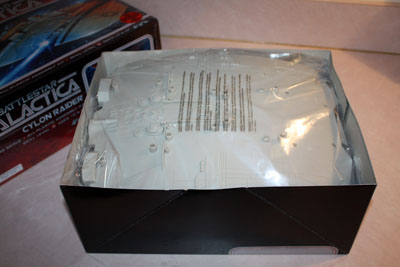 Box open and taking everything out layer by layer...
First is the top of the main hull.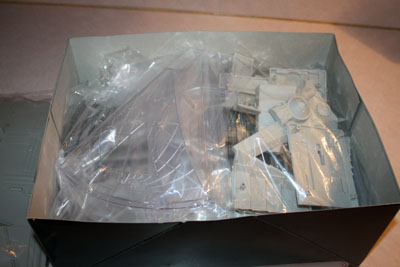 Second clear stand and various parts.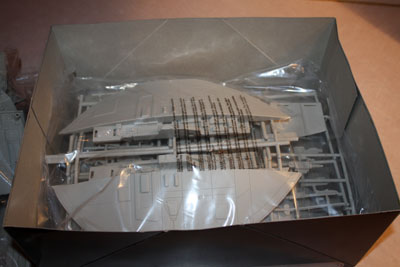 Next the wings and more, smaller parts.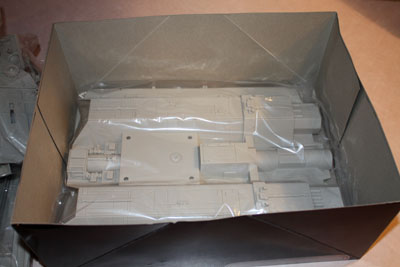 Last part the bottom of the main hull.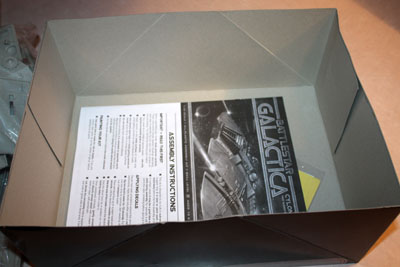 The instructions.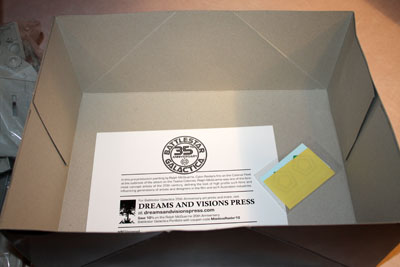 The limited edition 35th anniv print.

And the Cylon logo decals. The black stripes have to be painted. There are paper templates on the last page of the instruction book.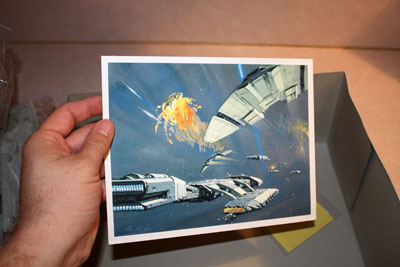 The print. SWEET.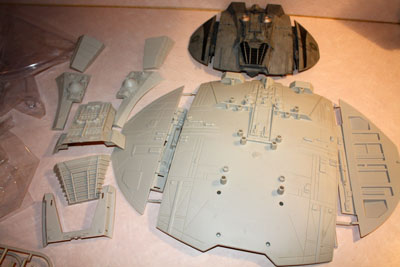 Here we go... the two ships by each other and you can get a sense of the scale... and how the parts are awesome...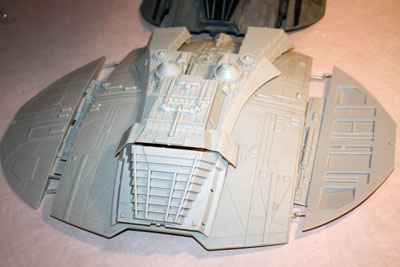 Just a few seconds - POOF!
I have a Raider loosely fitted together. Love it.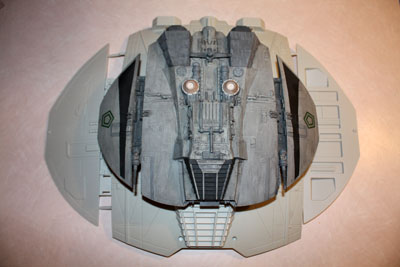 And here is how the two stack up.
(Yes I know the right wing is a "bottom" part. I didn't cut the parts off the trees so I just put the bottom upside down to give the impression of the completed size of the Moebius vs the Monogram.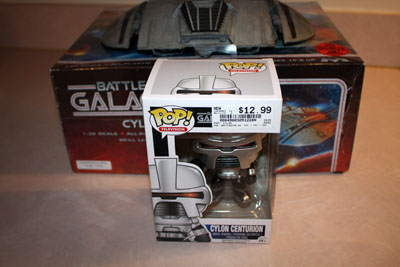 And, of course, I need a Centurion to crew my Raider! I got this little guy about two weeks ago.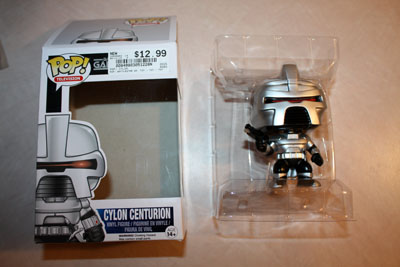 Now these are done up right. The package is all done so you can take the figure out and put it back.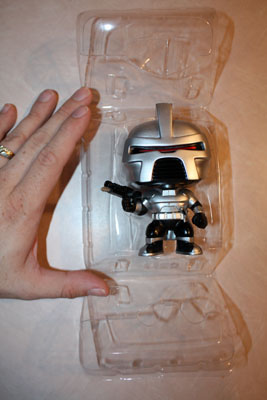 The blister pops open with little snaps. No cutting or tearing.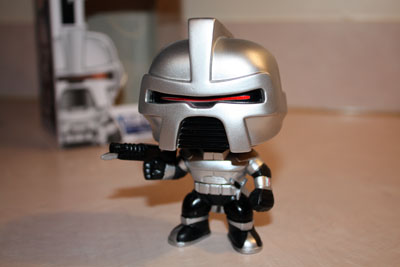 Here he is... He is one mean machine!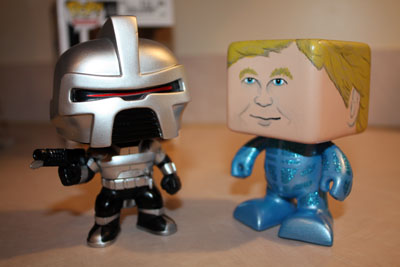 Look! Centurion found a fat headed friend - my hand panted Automan! (Automan build thread:
here
)
The two Glen A. Larson creations are now the best of friends.