Inspired by the great work of C75

I decided to crank up my modeling assembly line just to see if I actually COULD still build them after so many years. Just to pick one out I decided to do a OOB (Out of the Box, no modifications) build the
REVELL 30th ANNIVERSARY CYLON RAIDER
kit.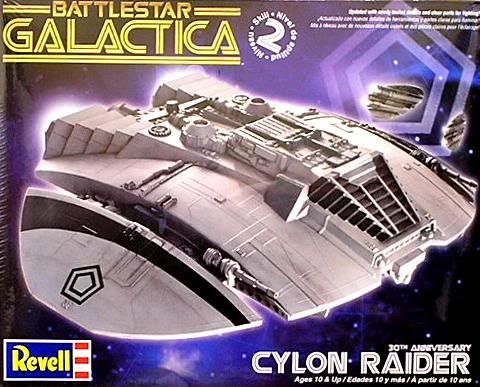 NOTE: To anyone that wants to build a Cylon Raider - get this version of the kit. It has provisions for lighting plus has improved, better looking parts for the engines, better set of decals and a better stand.
Bad News - while this version of the kit has new parts - it is still the original 1978 mold and it has had had a LOT of use - to the point were parts of the body are warped and will have to be re-aligned. Plus it still has the holes in front that the original version had for the rubber-band powered torpedo shooters. These holes will either have to be covered up or filled in.
Unfortunately, some of the early pictures of the build were lost when my computer got fried by a power surge the power company says there is no way we can be having (FRAKKERS!)

so.... I will put up what I have.
Below is the Raider about 90% complete with the major painting and detailing done. Cockpit and engines painted, heat exchangers, and sensor strips and various odds & ends detailed so they will stand out from the basic craft color.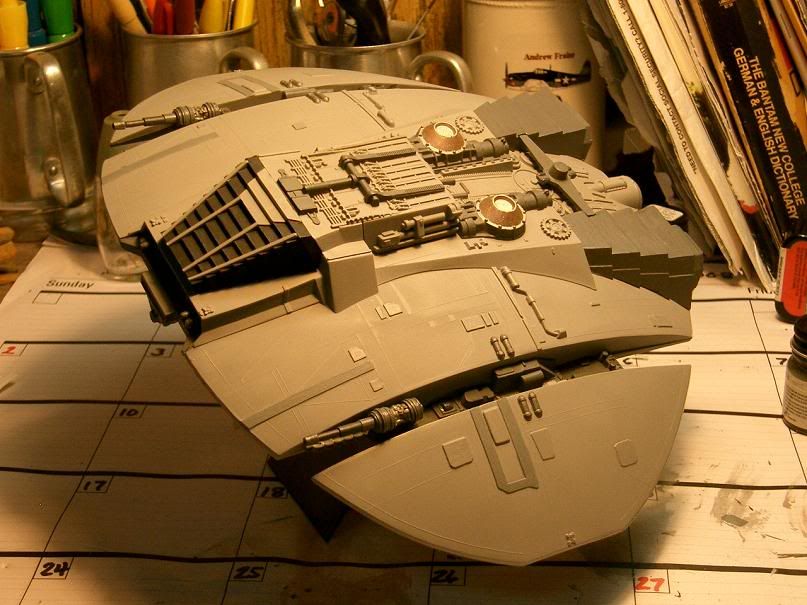 Underside of the Raider showing most of the detail painting in place.
Close-up of the in-progress, detail painting on the engine compartment.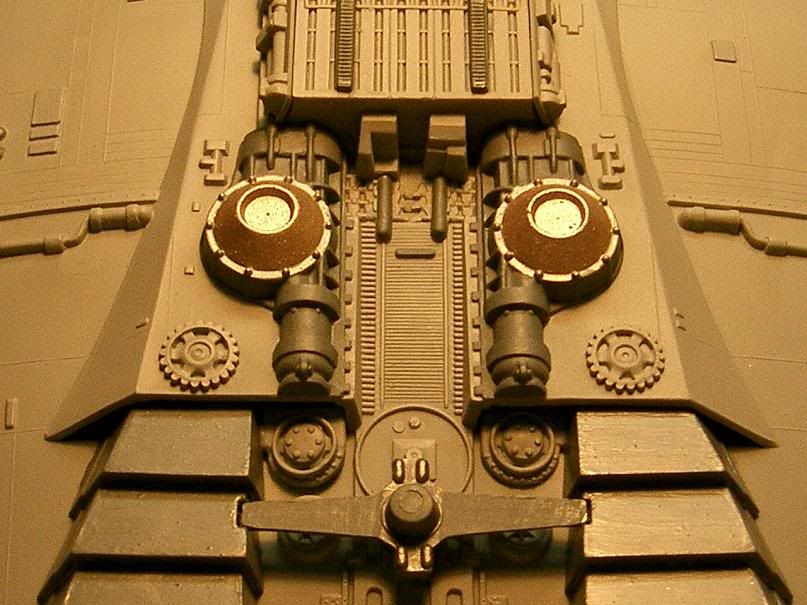 Next....pics of the weathering.
<S>!