Hi all
I posted my red dress costume but I also have a couple of other six costumes which are comfier to wear, less revealing and with more long time walking shoes!!!!!!!!!!
This costume is the Troop Leader six variation seen in many episode with centurions and in the movie Razor.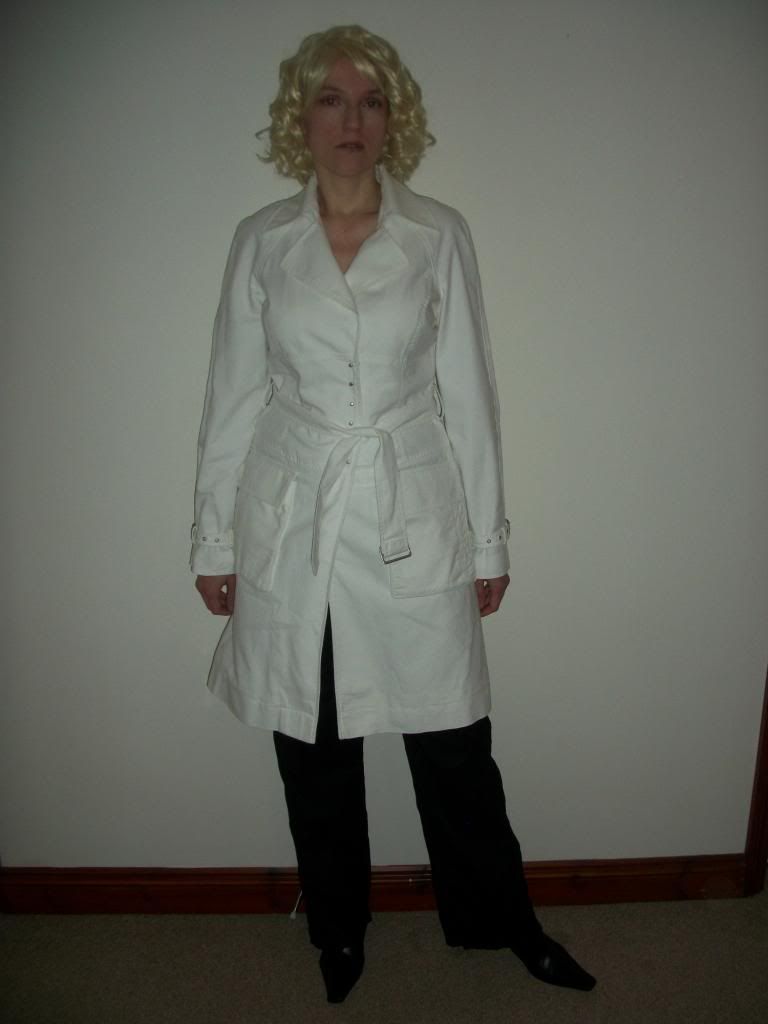 The Propworx catalogue lists the items clearly they are:
White Armani Exchange Trench Coat (took my hubby ages to find this on ebay!!!!!). Jane Norman do a similar Mac which is easier to find and can be cheaper. For a long time we thought this mac had been modified for the production as it hardly ever comes up on searches for Armani Trench coats. Only when we found one we realised its an off the peg item.
Black Trousers-I had them already but listed as Claude Montana Blu black trousers
Black Halter Neck top-shipped from china to here in the UK but cheap
Black Aldo Stiletto heeled short boots (I have Aldo ones but similar ones would do the trick)
Again wig from WiWigs on ebay with correct rhs parting.
All in all a great costume which is comfortable to wear in any weather and looks great with centurions!!!
This screen shot with the centurion has been reverse negative as the parting is on the wrong side on the wig and the Trench coat is opening on the opposite side...DOH....Continuity..........