Spare Parts
Posts: 5
Joined: Thu May 21, 2015 12:02 am
Location: Norwood, Ohio
I recently built a lego version of the communicator and Languatron from Bsg and here are a picture of each item i built.
---
Site Administrator
Posts: 5884
Joined: Wed Jul 23, 2008 9:32 pm
Location: Kansas City
Contact:
EXCELLENT WORK!

"All Baseships are now in range to attack the Colonies."

---
Spare Parts
Posts: 5
Joined: Thu May 21, 2015 12:02 am
Location: Norwood, Ohio
thank you Note: the communicator one that i made is missing the Display screen
---
Centurion
Posts: 38
Joined: Sat Jun 17, 2017 1:35 am
Contact:
Great work!

Sent from my SM-A310F using Tapatalk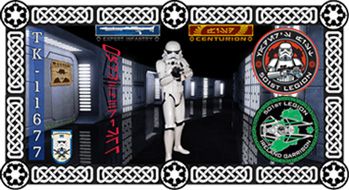 Chris Lewis
---
Who is online
Users browsing this forum: No registered users and 1 guest