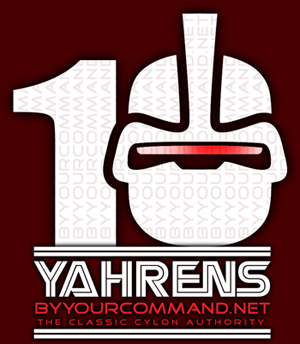 Fellow Cylons, congratulations. 10 YAHRENS ONLINE!!!
Other websites come in a blaze of fire and vanish into nothingness just as quick... but the Cylons remain... tireless, sleepless and always searching for the only surviving warship of mankind - the Battlestar Galactica!
Did you know: The traditional 10 year anniversary gift is tin? What better gift for Tin Cans?

Thank you to GoldCylon and
all
our members for the last 10 yahrens... and here is to 10,000 more! *whoa*

lol