About Us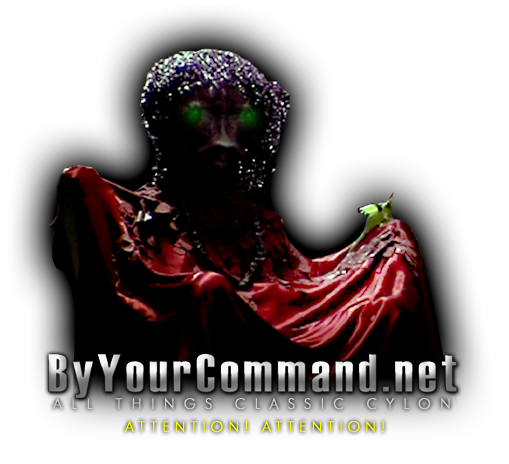 BY YOUR COMMAND MISSION STATEMENT
By Your Command is a Classic Battlestar costuming group devoted to remembering characters of Battlestar Galactica (1978) and its spin-off Galactica 1980. Specifically we strive to create quality costumes and replicas to honor the characters, equipment and craft contained within the Cylon Empire. However we do wonder the universe from time to time and welcome builds from other franchises as well (Star Wars, Robocop, Dr. Who, etc. ... the list is endless!).
By Your Command is an international all-volunteer group created to form a community of Cylon fans that wish to craft their own Cylon based costumes and props. Together as a collective group we will work to share information and knowledge to reinforce the timeless appeal of Cylons from Classic Battlestar Galactica.
By Your Command holds no claim or financial interests in the costumes, characters, or equipment found in Classic Battlestar Galactica
---
Founded in 2005 by Dale Long (GoldCylon) - ByYourCommand.net is the first and best site of its kind.
Our forum and image gallery are
THE
place for all things classic Cylon - AND BEYOND.